Look what showed up at the shop today courtesy of my friend Greg.

Nice Littlefield blower that is completely rebuilt. It was his dad's and it has quite a pedigree. It's been on the strip and on the salt as well. I'll post the whole story later.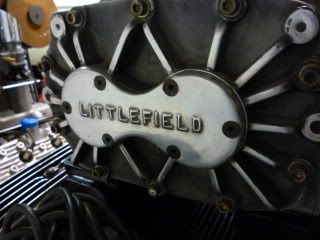 I flipped the front axle too.....it looked too high. The Hurst racing Super Cushion front tires are all mounted up too.

This is getting wild.